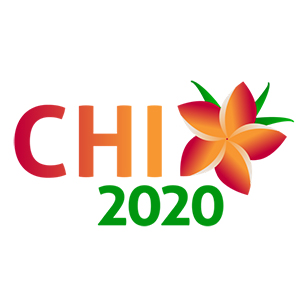 More than 3,000 researchers and practitioners from around the world will gather in late April in Honolulu, Hawai'i for the Association for Computing Machinery CHI Conference on Human Factors in Computing Systems, the premier international conference on the field of human-computer interaction/design.
The journey to that prestigious conference took a path through Bloomington.
The Luddy School of Informatics, Computing, and Engineering hosted a program committee meeting in December during which leaders in HCI gathered to determine what papers would be presented and how the conference would be structured.
"Our goal for hosting the program committee meeting was to bring the global leaders in HCI to our campus and showcase Luddy Hall and our faculty, students, and work," said Jeffrey Bardzell, a professor of informatics and the director of the HCI/d program at Luddy. "We wanted to raise the visibility to the leadership of our community."
The event included lightning talks from Ph.D. students and faculty from Luddy, and tours of the building were given to the group of nearly 50 attendees.
"They were in love with the building," Bardzell said. "They also were impressed with our staff, and because of the way we structure our departments, we have a lot of HCI faculty working in different groups. This was an opportunity for us to all come together and show the diverse backgrounds we all have. There are almost 20 faculty members who regularly publish in HCI, and I think people didn't realize the size and scope and the variety of work that we do here."
The meeting also served to facilitate conversations and invitations to collaborate between the attendees and Luddy researchers.
"We did what we wanted to do," Bardzell said, "which is give people a great experience of our School. It really was a great collective effort."
CHI 2020 will take place April 25-30.
"It's always exciting when we can host researchers at Luddy Hall," said Raj Acharya, dean of Luddy. "Our faculty are recognized as leaders in their respective fields, and I'm thrilled the Luddy School was able to step into this important role and shine a spotlight on what our School has to offer in the critical area of HCI."